Clients and Sustainability Partners
Tropical Green Exports is dedicated to produce best in class, high grade coco peat and coir products and thus increase brand equity, resulting in higher customer retention rate. All attributes of quality and reliability of supply allows the Company to gradually increase the production rate, and simultaneously reduce the cost of production while providing gainful employment opportunities to the community.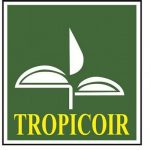 A Sri Lankan exporter of quality products to the global market registered with the Sri Lankan Export Development Board, Tropical Lanka (Private) Limited has since 2012 has been a signatory pledging its formal commitment to the UNGC and its ten principles of human rights, labour rights, environment, and anti-corruption initially. The company strengthens its obligations to a sustainable business practices through adherence to: •ISO 9001: 2015; Quality management principles which includes leadership and involvement of people to achieve our goals, and •SA 8000: 2014; Social Accountability standard that helps to develop, maintain, and apply socially acceptable practices in the workplace.
Manisha Group is a family owned national corporation that has gone global through its product and service offering, coco peat manufacturing and trading. Global in vision and rooted in Sri Lankan values, the group is driven by a performance ethic pegged on value creation for clients. It has grown significantly since it was incorporated in 1993. Over 90 per cent of its revenues flow from its exports across the world. The group's products and services offer distinctive customer solutions. We have since the inception of our operations been serving both clients and regard them as strategic partners in our collective journey towards fulfilling the climate change goals. We are partners in addressing global issues of food security and national issues of productivity and community development through our business engagements.
Rileys is a wholly owned subsidiary of Hayleys PLC, one of Sri Lanka's largest multinational business conglomerates with a history spanning 136 years and has won many accolades for excellence, including the Presidential Export Award. Rileys is a leading Sri Lankan manufacturer of floor mats as well as a variety of cleaning devices, with a diverse product portfolio which includes Scraper Mats (Wire-gate Brush Mats), Boot Scrapers (Boot Wipers), Flocked Mats, PVC Back Tufted Coir Mats, Woven Coir Mats, Combination Mats and Rubber Mats. https://rileysmats.com/aboutus.php