We distrubed essentials rations to over 30 families around Muhumalai and Ithavil.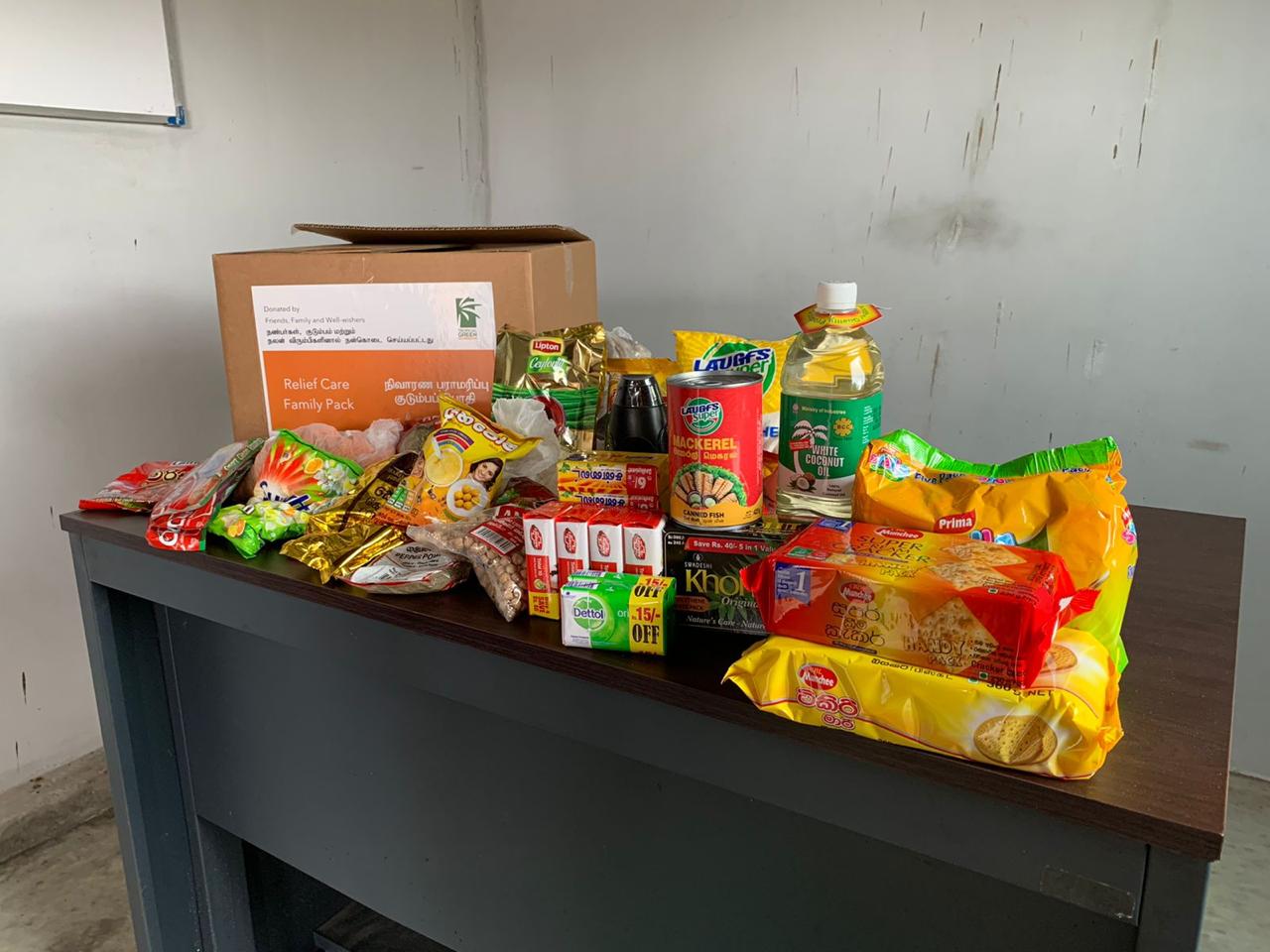 Schools reopened post a lapse of almost 2 years due to the pandemic. Tropical Green Foundation distributed essential school supplies to over 30 children between the ages of 4 to 15.
We conducted an English language assessment exercise to understand the requirements of each child. We hope to start the education programme once the pandemic restrictions are removed.
The focus of the community center is to provide children of the area an environment that encourages learning and growth. Tropical Green Exports together with the support and generosity of donors carries on English language classes for the children of the community in an attempt to inculcate skills for needed for a brighter future from a young age.
Towards Equality, Inclusion and Unity​
International Development agencies and secondary data firmly establish that out of the total 'economically inactive population' of the country, 69 per cent are females, and out of the total labour force females account for only 34 per cent.
Sri Lanka is predominantly an agricultural economy with 82 per cent of the households still in the rural sector.
Women constitute 50.7 per cent of the population and are a valuable resource potential in the rural agricultural sector of Sri Lanka. Most of the women of the rural population earn their livelihood predominantly through agriculture-based activities. Of the entire female labour force participation, nearly 31.7 per cent of women are engaged in the agricultural sector. However, the role of women in agricultural production, agribusiness and agriculture-based SMEs has not been widely explored. Women in agriculture-based activities help farmers in field operation, manage the livestock production and dairy products, and participate in poultry agriculture and home gardening. However, their involvements in agribusiness activities and SMEs based on agriculture are at a low level due to many social barriers and constraints.
We believe that fostering women's economic development through enterprise promotion can have a positive impact in a number of areas.
It enhances economic growth and provides employment opportunities.
It improves the social, educational and health status of women and their families.
It encourages women to invest more in education, health and well-being of the family.
In recognition of most of our team being women, we have been led to consider childcare, nutrition, aspects of work-life balance and parenting as a part of our contribution and future expansion. We are committed to ensuring that the team not only have a safe, secure, pleasant work environment but also that the work they do adds value to their families and thereby the community at large. In our remuneration, we pay above average wages and recognize quality and constant effort sharing and celebrating teams' success.
According to the founding principles of the Company, sustainable job creation, gender inclusion and female participation in the labour force is a key objective. By providing employment opportunities to marginalized women recruited from the community particularly women and people with disabilities the company maintains its status as an Equal Opportunity Employer. Among are employees are war widows and those affected by the conflict who are rebuilding their lives through economic empowerment. 
In terms of remuneration both men and women are paid equally for services provided and the wages are sent directly to their respective bank accounts ensuring that the income directly gets to the hands of the women the business employs.
Tropical Green Exports is one of the few companies in the North that works towards disability inclusion. More than 5 staff members have experienced some form of disability due to war. They are incorporated into the workforce by involving them in activity that is not hazardous due to their condition and is provided additional support to carry out their functions. Their contributions are recognized as a valued part of the Tropical Green Exports Team.